LEARN TAI'S SECRETS TO GET LEAN AND STAY LEAN WHILE BUILDING WEALTH
WITHOUT WASTING HOURS AT THE GYM, BUT INSTEAD LEVERAGING TECHNIQUES AND STRATEGIES BACKED BY SCIENCE
Limited Low Price:
$1 for 3 Days

*IMPORTANT: Earnings and Legal Disclaimers
*Results vary depending on starting point, goals and effort. Exercise and proper diet are necessary to achieve and maintain weight loss and muscle definition.
THE BODY-BUILDING PROTOCOL I USE WHILE RUNNING 10 GLOBAL BRANDS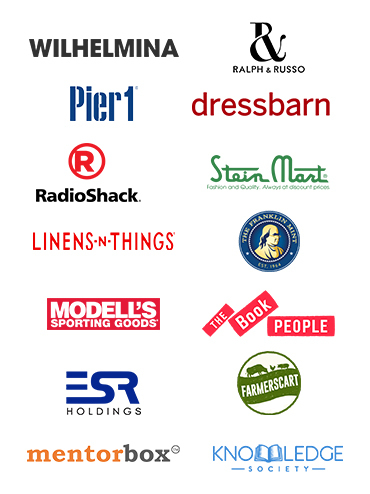 ---
DON'T BECOME THE RICHEST PERSON IN THE GRAVEYARD
As the CEO of Retail Ecommerce Ventures, and other holding companies, I have more than 400 people working for me. I also live globally and spend a lot of time traveling the world, doing business deals in many countries. Basically, I'm busy.
What I've learned over the years is that many entrepreneurs who are focusing on wealth - which is a noble goal - are neglecting their health. That's why I became a mad scientist by testing the best ways to build a better body, without spending hours per day in the gym.
I call it the Lean 67 Protocol. I've literally paid more than 1 million dollars to the world's top trainers and had multiple private lessons and conversations with people such as Arnold Schwarzenegger, Dolph Lundgren, Ben Greenfield (one of the world's top body hackers), Helio Gracie (founder and creator of Gracie/Brazilian Jiu-Jitsu), and many more.
I've also tested many approaches to health. From vegan to flexitarian to primal diets; to CrossFit to jiu-jitsu to kickboxing; to hormone replacements vs going all natural; I've been using blood work tests to track my performance. I believe I've done more blood work tests than anyone I know, sometimes up to 40 vials a month. Do you know why? Because blood tells the truth.
The Lean 67 Protocol is the result of my testing. The Lean 67 Protocol is not about doing one or two things right. It's about combining the top lessons I've learned and using each one effectively and with each other.
It took me several years to perfect it. I've shared it with my business partners and friends and their results have been astounding. My close friend Zach was able to go back to his high school weight of 180 pounds. My business partner, who didn't think it was important to build muscle, has had a breathtaking transformation.
The true beauty of the Lean 67 Protocol is it doesn't take much of your time. You will see positive results quickly, so long as you follow the protocol.
So if you want to build a better body, without sacrificing the precious time that you need to grow your business, the Lean 67 Protocol will be the most important training you will ever use!
THE LEAN 67 PROTOCOL

VIDEO LESSON FORMAT
Learn the protocol from myself, and the other trainers invited to the program, via video/audio based lessons. I suggest watching and implementing 3 lessons a week, so you can gradually acquire the habits you need to build a better body.
HELPFUL SUPPORT
I have multiple staff members on standby to help you with whatever issue you might stumble upon, available 24/7. As a member of the Lean 67 Protocol, you'll get priority access to my team.
PROVEN PERFORMANCE
You will see results from the Lean 67 Protocol in very little time. If you don't, simply let my team know and they'll provide a full refund.
THIS IS YOUR CROSSROADS EVENT
Throughout our lives there are moments that can change everything. I call these moments crossroads events.
It could be a new book you stumble upon, a sudden invitation to a conference, or even a random conversation. My goal today is to make visiting this page a crossroads event of your life.
If you join, you'll have my Lean 67 Protocol at your fingertips. You'll get powerful video lessons that took me millions to learn. I'm of course not promising instant results overnight, but if you follow the lessons, I guarantee you'll experience a change over time.
I'm ready to deliver the content. If you're ready to join today, then I can promise you this: your future self will thank you.
Don't overthink this. You either want to experience what's being taught or you don't. The worst case scenario is you don't like the content. Should that happen, I'll give you a full refund.
With so much to gain and nothing to lose, the next step is obvious.
Click the button below to join ASAP...
And I'll see you in the first lesson.
Stay Strong,
Tai
Consult your physician and follow all safety instructions before beginning any exercise program or using any supplement, nutrition plan or meal replacement product, especially if you are pregnant, breastfeeding, or if you have any unique or special medical conditions.
The contents on our website are for informational purposes only, and are not intended to diagnose any medical condition, replace the advice of a healthcare professional, or provide any medical device, diagnosis, or treatment.